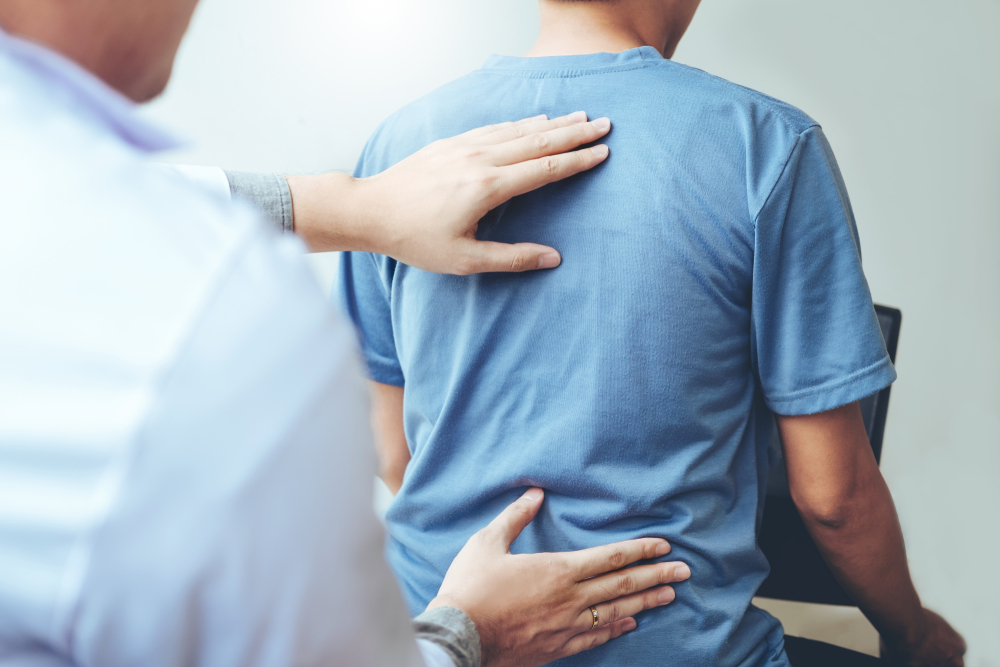 10 Reasons to Visit a Chiropractor
If you have never been to see a chiropractor, you might not realize all the benefits a chiropractic appointment can bring. Chiropractors can treat many physical symptoms as well as improve your mental health. Here are 10 reasons to schedule a visit.
Avoid Dangerous Medications
One major reason people choose to see a chiropractor is to avoid prescription medications that may have been suggested by a traditional doctor. Prescription medication can be addictive and dangerous, especially certain medications that are used to treat pain. If you can relieve your symptoms with chiropractic intervention, you can avoid these medications.
Backache
Back pain is another common type of pain that can sometimes have a cause that is hard to identify. If you suffer from back pain, a chiropractor may be able to help you in ways a doctor cannot. Try visiting a chiropractor to relieve your backache without prescription medications.
Chronic Fatigue
Do you feel tired and worn out all the time? The feeling of being constantly tired is called chronic fatigue and can sometimes stump traditional doctors. A chiropractor has many ways of dealing with this problem and can help you to get back the energy you've been lacking.
Carpal Tunnel
Carpal tunnel syndrome is an issue that causes pain in your hand and wrist. It is often found in people who do a lot of typing or similar activity in their hands. Chiropractors can often help relieve the pain of this type of syndrome and allow you to continue the activities you do each day.
Headache
Suffering from headaches is a good reason to seek chiropractic treatment. Headaches can be caused by many different circumstances, and doctors sometimes find it difficult to determine the cause. A chiropractor can identify areas of stress that could be contributing to your pain.
Insomnia
Insomnia is an inability to sleep at night. If you have trouble falling asleep or staying asleep, you may want to seek the assistance of a chiropractor. This is especially true if you would prefer not to take prescription medications that can leave you groggy in the morning. A chiropractor can help you sleep better naturally.
Joint Pain
The joints are parts of the body that are often subject to pain, especially in people who have arthritis. If you have inflammation that results in joint pain, try talking to a chiropractor. These professionals may be able to help you relieve the pain in your joints.
Range of Motion
A full range of motion is important to your daily activities, as well as participation in sports. If you are losing some of your flexibility, or if you'd like to improve your range of motion, a chiropractor can help.
Slipped Disc
A slipped disc is a painful condition that is often treated by a chiropractor. This can happen when the soft part of your spine that keeps your bones from rubbing together moves in a way that does not allow it to continue to protect you.
Stress
Mental health issues like stress, as well as depression and anxiety, can be helped through chiropractic treatments. This is an approach that can be used along with conventional mental health treatments like medication and counseling.
Visiting a chiropractor is a good idea for many people. If you are struggling mentally or physically, you should consider making an appointment. You might find that it changes your life.
About Dr. Eric Chesloff
Dr. Eric Chesloff, D.C., Ph.D, is a board-certified chiropractor serving the Philadelphia Main Line since 1984, including Lower Merion Township, Haverford Township, Radnor Township, Tredyffrin Township, Easttown Township, Willistown Township, Montgomery County, Delaware County, and Chester County. Services provided include gentle spinal adjustments, sports injury care, family care, auto accident care, and health education.
BRYN MAWR CHIROPRACTIC CARE
Eric G. Chesloff, D.C., Ph.D.
Rosemont Plaza
1062 Lancaster Avenue
Suite 15-I
Rosemont, PA 19010
(610) 527-8491
DrChesloff@BrynMawrChiropractic.com
www.BrynMawrChiropractic.com
Hours are by appointment, Monday through Saturday. Insurance is accepted, as applicable. Dr. Chesloff is a Medicare provider.