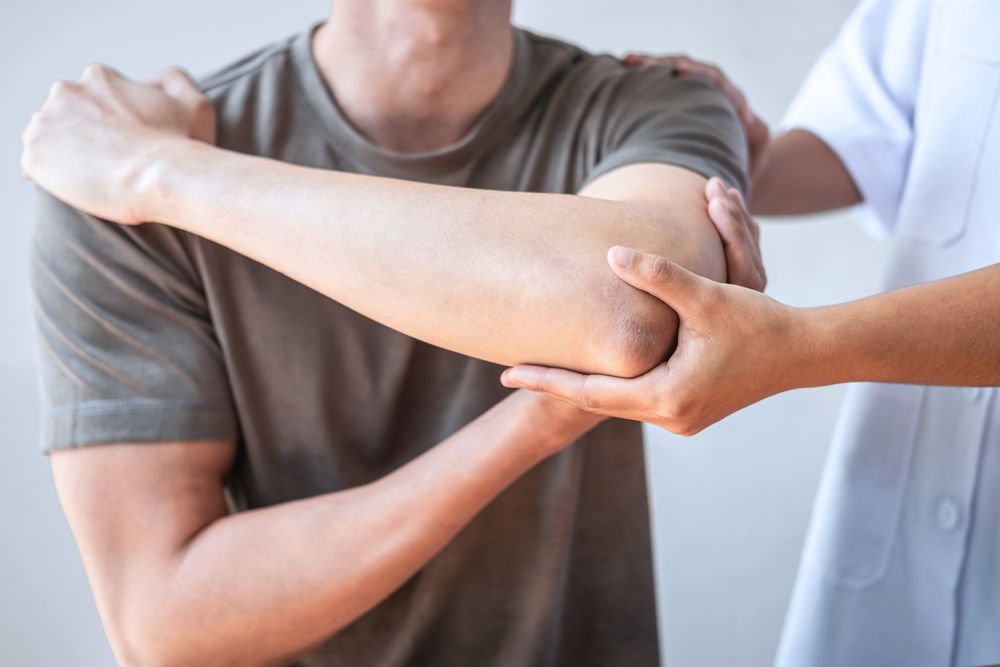 Why See a Sports Chiropractor?
Don't let a sports injury keep you from playing the game you love. Many sports injuries respond very well to chiropractic care, which is effective at managing recent injuries as well as those that occurred in the past but leave you with lingering pain. Find out how a chiropractor can heal sports injuries and what to expect when you begin treatment.
How a Sports Chiropractor Heals Injuries 
Common advice after a sports injury is to rest and ice. Most athletes hope the injury will go away with time, so they can get back to the game they love. Conventional therapy is effective at reducing inflammation that accompanies injuries, but this conservative treatment does not address what caused the injury. Until you address the cause, you may feel stiff or experience pain when you move. Scar tissue that develops can limit your range of motion. Intense workouts can aggravate the issue.
A sports chiropractor addresses your injury from a musculoskeletal perspective. They identify the root cause and treat it using non-invasive therapies. They also work to reduce inflammation and pain so you begin to feel better right away. If you want to heal the injury for good without relying on pain medication or invasive procedures, chiropody might be the right therapy for you. In many cases, chiropractic care can actually prevent future injuries by restoring the natural alignment of your spine.
When you begin working with a sports chiropractor, there will be a physical examination and history of the injury. The chiropractor will develop a treatment plan which usually takes place over several weeks. Depending on your injury, you may notice an immediate decrease in pain symptoms as soon as the first appointment is complete.
Treatment consists of adjustments to the spinal vertebrae that return the spine to its natural alignment and reverse damage caused in the incident. Many chiropractors offer complementary therapies designed to reduce pain symptoms, such as sports massage, laser therapy, or cryotherapy. As inflammation decreases, chiropractors will add stretching and strengthening exercises to your routine. This helps you make a full recovery and prepare to resume your favorite activity.
By the final treatment, pain and inflammation should be gone and you will be cleared to play.
Sports Injuries a Chiropractor Treats 
A sports chiropractor works with athletes who run, golf, play tennis, play football, ride bicycles, and compete in other sports. Sports injuries that a chiropractor treats include:
Tendonitis
Tennis elbow
Golfer's elbow
Concussion
Shin splints
Neck pain
Back pain
Hip pain
Knee injuries
Shoulder injuries
Chiropractors can work with recent injuries or old ones with lingering symptoms. The sooner you begin treatment, the sooner you will start to feel better. It all starts with an initial consult, so find a chiropractor near you to start healing and play your best.
About Dr. Eric Chesloff
Dr. Eric Chesloff, D.C., Ph.D, is a board-certified chiropractor serving the Philadelphia Main Line since 1986, including Lower Merion Township, Haverford Township, Radnor Township, Tredyffrin Township, Easttown Township, Willistown Township, Montgomery County, Delaware County, and Chester County. Services provided include gentle spinal adjustments, sports injury care, family care, auto accident care, and health education.
BRYN MAWR CHIROPRACTIC CARE
Eric G. Chesloff, D.C., Ph.D.
Rosemont Plaza
1062 Lancaster Avenue
Suite 15-I
Rosemont, PA 19010
(610) 527-8491
DrChesloff@BrynMawrChiropractic.com
www.brynmawrchiropractic.com
Hours are by appointment, Monday through Saturday. Insurance is accepted, as applicable. Dr. Chesloff is a Medicare provider.