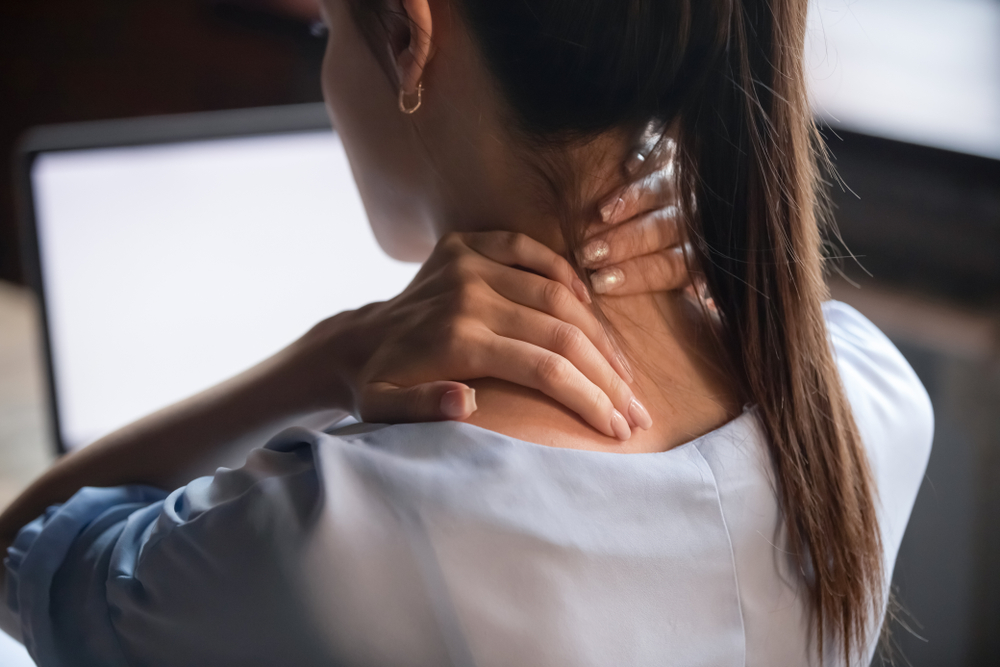 How A Chiropractor Treats Neck Pain
Symptoms of neck pain include pain, stiffness, and limited mobility. While many people use pain medication or ice packs to relieve neck pain, there is a better way to treat symptoms permanently: chiropractic care. Learn how chiropractic adjustments reduce neck pain and stiffness without the use of medication.
A healthy neck is able to move in all directions, with no pain or stiffness. Tension, headaches, and reduced mobility all suggest restrictions within the neck tissue. By relieving these restrictions using manual adjustments, a chiropractor can restore the neck's alignment. Chiropractors can also work out scar tissue or muscle knots that cause pain and inflammation.
Chiropractors use their hands to make neck adjustments, along with instruments that allow them to deliver precise adjustments to the neck tissue. By adjusting the neck muscles and realigning the spine, a chiropractor can restore alignment and length of the spine. Chiropractors can work out muscular tension and scar tissue that block neck movement.
There are sometimes crackling or clicking sounds during adjustments. These sounds indicate trapped gas is released; they are a natural side effect of treatment.
Complementary therapies may also be used to speed up healing. A chiropractor may direct you to use heat or ice packs in the aftermath of an injury. Ultrasound treatment is used to relieve neck stiffness with sound waves. Therapeutic massage and trigger point therapy work on muscular tension that often accompanies neck pain. By incorporating these natural healing methods alongside chiropractic adjustments, a chiropractor is able to relieve neck pain quickly.
Many chiropractors offer lifestyle advice designed to support healing. It's not unusual for a chiropractor to make ergonomic suggestions, demonstrate exercises, or discuss whole life adjustments designed to improve your quality of life. Chiropractors see you as a whole person, not just a case of neck pain!
Neck Injuries a Chiropractor Treats
Although many people seek chiropractic care for neck pain, there are medical conditions a chiropractor can treat, too. These include:
Whiplash
TMJ
Neck strain
Misaligned posture
Degenerative disc disease
Osteoarthritis
Concussion
Some individuals believe that once you see a chiropractor, you have to keep going for life. That's not true. Treatments generally occur on a weekly basis. After a series of treatments, the underlying condition is fully resolved, and patients are able to cease treatment.
A chiropractor can explain the treatment plan more fully and answer any questions you have during a consultation. Once you feel comfortable with the plan of care, treatments can begin.
About Dr. Eric Chesloff
Dr. Eric Chesloff, D.C., Ph.D, is a board-certified chiropractor serving the Philadelphia Main Line since 1984, including Lower Merion Township, Haverford Township, Radnor Township, Tredyffrin Township, Easttown Township, Willistown Township, Montgomery County, Delaware County, and Chester County. Services provided include gentle spinal adjustments, sports injury care, family care, auto accident care, and health education.
BRYN MAWR CHIROPRACTIC CARE
Eric G. Chesloff, D.C., Ph.D.
Rosemont Plaza
1062 Lancaster Avenue
Suite 15-I
Rosemont, PA 19010
(610) 527-8491
DrChesloff@BrynMawrChiropractic.com
www.brynmawrchiropractic.com
Hours are by appointment, Monday through Saturday. Insurance is accepted, as applicable. Dr. Chesloff is a Medicare provider.