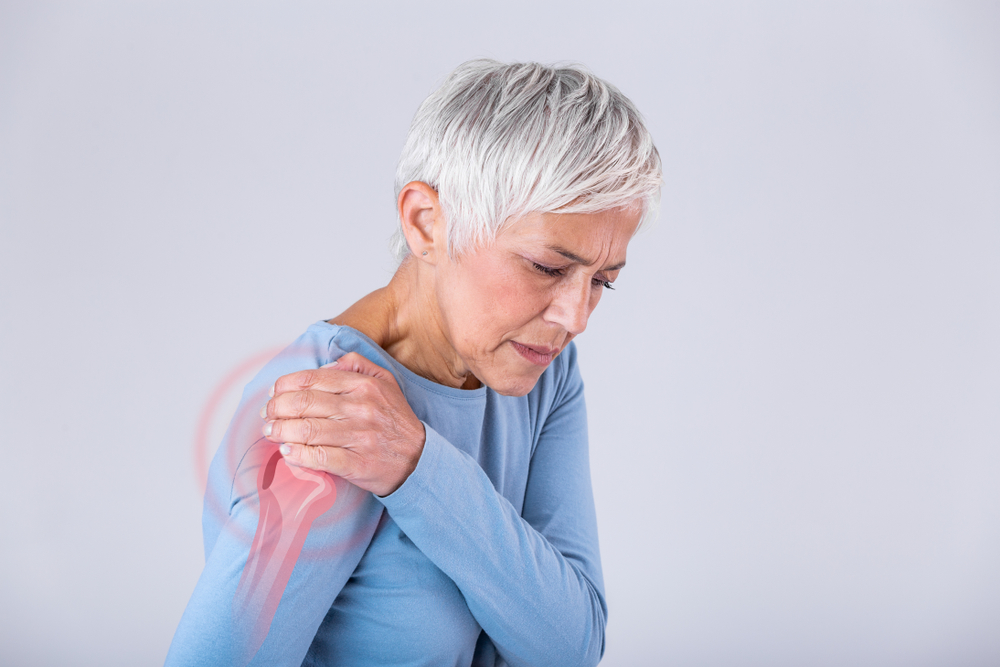 Benefits of Chiropractic Adjustments
For patients who suffer from neck pain, back pain, sciatica, shoulder pain, or whiplash, chiropractic care offers natural and effective treatment. Since chiropractic care requires no medication, it's a complementary method that can be used alongside conventional medical treatment. If you've never visited a chiropractor before, explore the wellness benefits of chiropractic adjustments.
Improves Mobility
Patients often seek chiropractic care when injuries or chronic pain have reduced their mobility. Patients may have limited to no movement or experience pain on a daily basis. Through a series of adjustments, chiropractors can gradually restore the full range of motion to affected joints and muscles. Many patients feel their condition improves after their first visit to the chiropractor. Mobility will continue to improve over the course of treatment. Some patients may say they are able to move better after treatment than they could before the injury.
Treats Chronic Pain
Often, patients who suffer pain are encouraged to take a pill. Medication only masks the symptoms of their pain; it does not treat the underlying condition. Since chiropractic care treats the root condition that is causing the pain, it is a more effective way to relieve chronic pain and restore wellness for good.
Relieves Neck and Back Pain
Neck and back pain are skyrocketing due to poor ergonomics. Frequent usage of smartphones leads to a condition known as text neck, where the neck muscles are permanently pushed forward, causing strain and pain. Combined with lifestyle adjustments that promote proper ergonomics, chiropractic adjustments relieve neck and back pain for good. Patients are able to enjoy a better quality of life when they aren't suffering from chronic pain. Some people may be able to resume favorite activities they ceased participating in due to pain.
Reduces Inflammation
Inflammation is an underlying cause of muscle tension and chronic pain. High levels of inflammation are caused by environmental factors, diet, stress, and injury. Chiropractic adjustments relieve chronic inflammation. Not only does this lower the amount of pain experienced by patients, it promotes better health.
Conservative Care
Traditional treatment of back pain often suggests invasive procedures, such as surgery. Yet surgery is often not effective at relieving back pain permanently. Compared to traditional treatment methods, chiropractic care is a conservative and gentle way to treat a patient's condition. It should be considered before invasive procedures, rather than as a "last ditch" effort to resolve musculoskeletal injuries.
Encourages Wellness
A chiropractor can offer suggestions to help you not only recover from the injury, but find a better quality of life after you've made a full recovery. If you've been wanting to make a lifestyle change for better health, the right chiropractor can support you on your journey to better wellness by making suggestions to support strength, flexibility, and mobility.
Patients often come to chiropractic care after they feel like they've tried everything else and haven't been able to heal their pain. Once you understand how chiropractic care heals injury and promotes wellness, you can seek care when you become injured rather than trying less successful methods first.
About Dr. Eric Chesloff
Dr. Eric Chesloff, D.C., Ph.D, is a board-certified chiropractor serving the Philadelphia Main Line since 1984, including Lower Merion Township, Haverford Township, Radnor Township, Tredyffrin Township, Easttown Township, Willistown Township, Montgomery County, Delaware County, and Chester County. Services provided include gentle spinal adjustments, sports injury care, family care, auto accident care, and health education.
BRYN MAWR CHIROPRACTIC CARE
Eric G. Chesloff, D.C., Ph.D.
Rosemont Plaza
1062 Lancaster Avenue
Suite 15-I
Rosemont, PA 19010
(610) 527-8491
DrChesloff@BrynMawrChiropractic.com
www.brynmawrchiropractic.com
Hours are by appointment, Monday through Saturday. Insurance is accepted, as applicable. Dr. Chesloff is a Medicare provider.