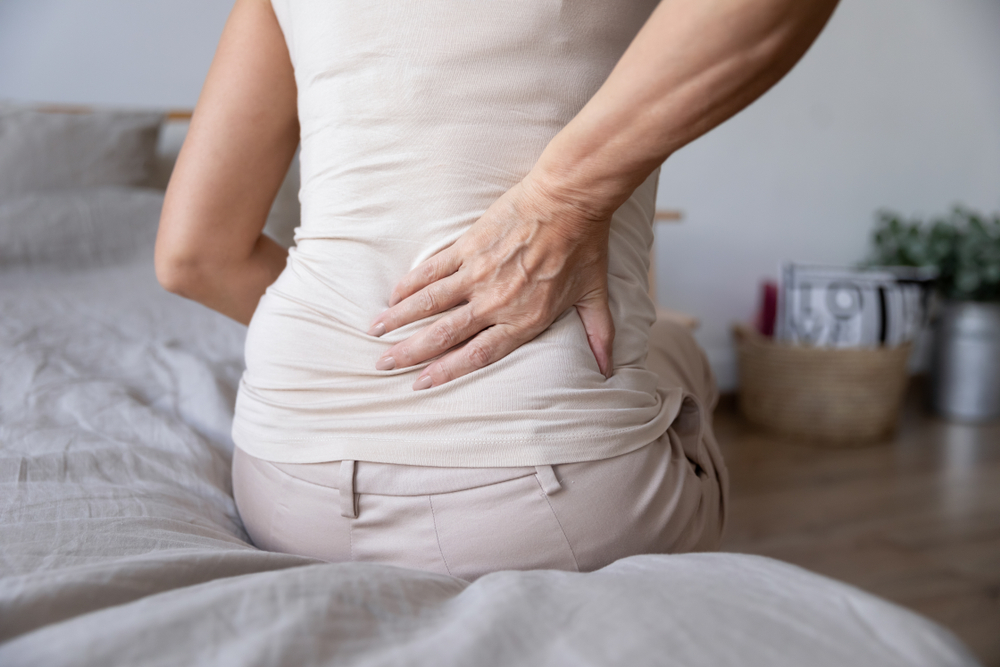 Common causes of low back pain
Common Causes of Low Back Pain
If you're suddenly experiencing low back pain, you might not only be uncomfortable, but concerned. It can happen at any age, but most people are more likely to experience low back pain in later life. Low back pain can occur for a number of reasons.
Overworked or Knotted Muscles
Putting excess stress on the muscles in your lower back can cause low back pain. Some common causes include:
Extra weight gain in the last few years
Overstretching muscles
Long periods of sitting, standing, or lying down
Intense exercise – especially physical activity that doesn't fit your usual lifestyle
Trying to force your back into a straight position
While your doctor can recommend treatments for these and other common causes of low back pain, many people have no problem managing their pain at this stage. You may have a sore lower back, but it will often clear up and go away by itself.
Dislocated Spine
Your low back may hurt from damage to your discs. Dislocations and tears in the spine can damage the discs and cause severe back pain. In some cases, you will feel pain that goes all the way around your back.
Sometimes, back pain is an indication of a problem with the spine itself. This is called spinal stenosis.
Nerve Damage
Another reason for low back pain may be a problem with your nerves. If you are experiencing pain in both your lower back and legs, the cause is likely nerve damage.
A pinched nerve in your back can also cause a similar sensation.
Mystery Ailments
Perhaps you have gotten a bump or bruise on your lower back that shows up out of nowhere. If it isn't severe, it likely doesn't need medical attention.
In some cases, the cause of a low back pain condition is not obvious, and it's not uncommon to see several reasons for low back pain in one person. These types of situations require a doctor for accurate diagnosis.
When you have low back pain or another symptom that doesn't seem to be getting better, you should see a doctor. If you're unable to leave the house because of your pain, you might be able to get a visit from a qualified health professional at home.
Treatments for Low Back Pain
You may get relief from low back pain with exercise, stretching, treatment by a specialist such as a physical therapist or chiropractor, or a combination of these methods. Again, a doctor is the best person to advise you as to which type of treatment is best for your situation.
If your low back pain isn't relieved by any of these treatments, your doctor may advise over the counter anti-inflammatory medication such as ibuprofen or aspirin. Stronger prescription opioids like hydrocodone, oxycodone, codeine, and morphine are also an option. With their anti-inflammatory and analgesic properties, these medicines greatly ease low back pain for most people.
Natural remedies can also provide relief from low back pain. However, it's best to be cautious, especially if you're taking medication, as there can be interactions. Always consult your doctor or pharmacist before using any natural remedies for pain.
Suffering from low back pain is frustrating, but a lot of situations resolve themselves quickly without the need for medical intervention. If your low back pain doesn't disappear, your doctor can find out why and help you feel better.
About Bryn Mawr Chiropractic Care
Dr. Eric Chesloff, D.C., Ph.D, is a board-certified chiropractor serving the Philadelphia Main Line since 1984, including Lower Merion Township, Haverford Township, Radnor Township, Tredyffrin Township, Easttown Township, Willistown Township, Montgomery County, Delaware County, and Chester County. Services provided include gentle spinal adjustments, sports injury care, family care, auto accident care, and health education.
Eric G. Chesloff, D.C., Ph.D.
Rosemont Plaza
1062 Lancaster Avenue
Suite 15-I
Rosemont, PA 19010
(610) 527-8491
DrChesloff@BrynMawrChiropractic.com
Hours are by appointment, Monday through Saturday. Insurance is accepted, as applicable. Dr. Chesloff is a Medicare provider.